You always have more freedom when it comes to tweaking your home than you might originally think. Of course, depending on your budget, the choice of remodelling work will also vary, but there are still plenty of interesting tricks that can transform your place into a chic and functional space. In case you've been contemplating your options in this regard for a while, keep on reading.
A fresh coat of paint to the rescue!
Paint may be one of the most common DIY tips when it comes to home redesign and redecor, but that's just because a fresh coat of paint works wonders! Regardless of whether you just want to freshen up your current wall shade or paint it over with a new one, the difference will be huge. Aside from covering the wear and tear of old paint, a new coat will elevate the space, especially if you're interested in creating an accent wall as well. You can also use self-adhesive wallpaper to add a more personal and unique touch. Crown molding is also a nice chic addition, and you can even mimic it with paint if you're not up for the actual project.
But, paint is not only reserved for the walls! One of the more popular paint uses is giving your cabinets and cupboards a new look. Of course, you can also experiment with the decoupage technique in this case. Don't hesitate to boost the look of your window frames and doors, and even floors with the right kind of paint.
Install stair runners
If you have slippery stairs in your home, a great way to improve their functionality and style is to install stair runners. You can easily DIY this project and avoid spending a lot of money. You literally just need to get the woven runners and the right tools from the store and take some time to attach everything properly. You can do the same for the hallways.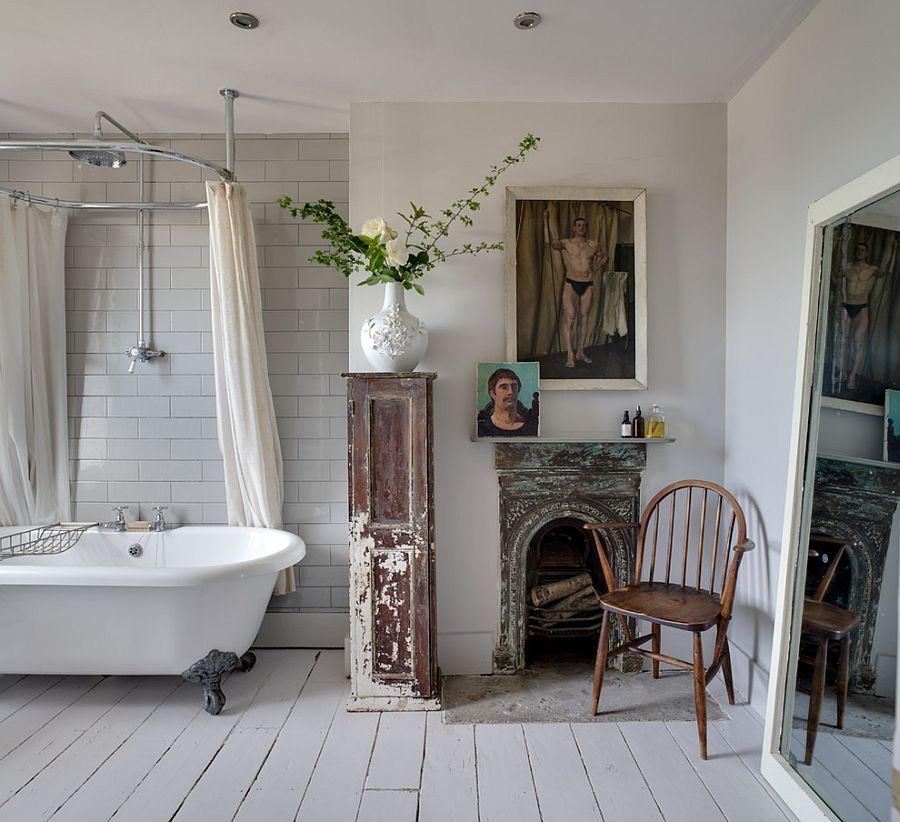 Fix the pipes
It's not uncommon for older homes to have some sort of issue with pipes. And if you want a functional and chic update for your place, it's crucial that you deal with your pipes the right way. Luckily, with effective pipe relining solutions, experts in the field can successfully fix your pipes and drains without digging or ruining your home and landscape. It's the perfect option that will make all the difference in your bathroom and kitchen, and your lifestyle in general.
Update your lights
Those of you who are looking for a more stylish interior should definitely look into the vast options of lamp and ceiling light covers. These days, there's something available for everyone. You can even try making your own covers if you feel creative. But, to boost the functionality of your lights, try to install dimmer switches for as many fixtures as possible. This will prevent electricity waste, and it will also allow you to create a pleasant atmosphere for every mood and protect your eyes from strain.
Reupholster old furniture
In case you're bothered by some older or worn-out furniture pieces in your home, you can effectively increase their functionality and transform their appearance with reupholstering and maybe even a wood distressing technique. Regardless of whether you try to reupholster the furniture on your own or take things to the professional, you'll end up with completely new-looking pieces that are both functional and beautiful. That said, you can even make the most out of the deals at flea markets and thrift shops.
Where there's a will, there's a way. You don't have to do all of the projects at once when you're trying to upgrade the functionality and looks of your home. The more time and effort you dedicate to one project, the better. Not to mention that you'll be able to organize your budget more efficiently.